We recently welcomed two new graphic designers, Brian Leonard and Gabrielle Creazzo, to the Ideaworks team. Read their bios below to get acquainted with these talented team members: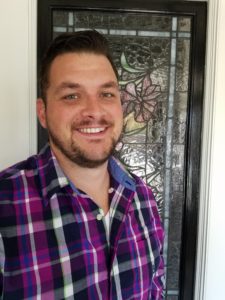 Brian Leonard
Brian Leonard came on board in October as a senior-level graphic designer. Though he resides in Lake Ariel presently, Brian hails from upstate New York and graduated from SUNY Oneonta in 2009 with a degree in computer art. Being that he's a graphic designer, Brian loves anything tech and stays abreast of the latest innovations in the field. His hobbies include hunting, building – and destroying – demolition derby cars, and most importantly, spending time with his friends and family. He has two wonderful children, Evangeline, who is six-years-old, and Rowan, who is three. He currently lives with his girlfriend and her young son, Jacob. Brian says that weekends are filled with pancakes, messy rooms strewn with toys and a severe lack of sleep, but he wouldn't have it any other way. It should also be mentioned that Brian is a jokester, and he has already given us some good laughs since joining the team!
Gabrielle (Gabby) Creazzo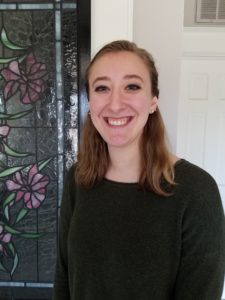 Gabby Creazzo also joined the Ideaworks team in October as a graphic designer. She graduated summa cum laude from Marywood University earlier this year with a Bachelor of Fine Arts degree in graphic design and a minor in art history. Gabby particularly enjoys incorporating illustrations and hand-lettering into her work, and also likes screen-printing and photography. She finds that creating new concepts, exercising her creativity and organizing are some of the aspects she loves most about the field. Beyond graphic design, Gabby is also interested in interior design and fashion, and she is an avid foodie who loves to experiment with new recipes. Additionally, she loves spring-board diving, claiming that "sometimes in life, you have to jump!" Gabby is an inspired young designer who is excited to share her passion for design with others – and we are excited to have her talent and energetic personality aboard!