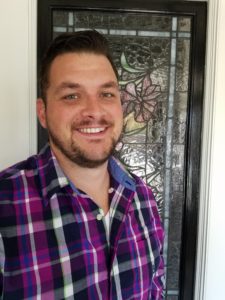 Ideaworks is proud to announce that Brian Leonard was promoted to creative director at the agency. Brian started at Ideaworks in October as a senior designer and has quickly become a valuable asset to the team. His leadership qualities, coupled with his keen creative eye, has made him the perfect fit for this role.
Donna Hansbury, president and CEO of Ideaworks, said, "When looking at the future of Ideaworks, I felt strongly that with Brian's solid design skills and creative direction, that he would be the perfect fit to help our agency grow and develop our creative team even further."
Before joining Ideaworks, Brian exercised his entrepreneurial spirit by opening and owning a design and marketing agency. His professional history also includes time spent at Envisage Information Systems in NY as a senior graphic designer where he led a small team of creatives working on digital and traditional marketing and advertising. Brian was also employed by Maines Paper & Food Service where he was hired as their sole graphic designer. While there, Brian gained experience in the corporate world, working with many different internal and external clients. Maines subsidiaries he worked for included retail, national sales, digital hiring platforms, digital training platforms and digital marketing. Brian graduated from SUNY Oneonta in 2009 with a bachelor's in computer art.
"I am very humbled and excited to take on this amazing role at the agency," stated Brian. "I can only hope that my years of professional experience and design background serves the company well and that I will be able to help guide our team forward. I have been fortunate enough to work side-by-side with some great leaders and hope that I can provide the same mentorship and camaraderie I have experienced throughout my career. Ideaworks and our clients are going to be trendsetters!"