Plymouth, PA – Ideaworks Food Marketing and the Philadelphia Mobile Food Association (PMFA) recently finalized a partnership agreement whereby Ideaworks will be recognized as the official marketing agency of the association.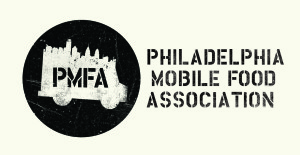 Ideaworks will work with PMFA leadership to enhance the association's overall brand while also strengthening its membership services and resources.  Specifically, the agency will focus on four primary areas including refreshing and standardizing the association's brand identity; redesigning and redeploying the association's Website to better meet the needs of the organization's primary target audiences; developing a marketing plan addressing the current and future needs of the association; and creating a number of fund-raising ventures for the association to use to support ongoing PMFA initiatives.
Commenting on the partnership, Andrew Gerson, Founder of the PMFA stated, "We are extremely excited about working with Ideaworks on building our association.  Our entire board and membership are very passionate about the association, and we are fortunate to have an agency like Ideaworks help us not only reach our current goals but also help us grow in the future."
"This is really one of those win-win partnerships for sure," said Peter Steve, Managing Partner of Ideaworks Food Marketing.  He added, "The PMFA consists of hard-working entrepreneurs who are looking to take mobile dining to a new level of quality and understanding in the marketplace.  They absolutely have the drive to make the association a huge success, we'll simply be providing the expertise to help them create an organizational foundation on which to build."
The mission of the Philadelphia Mobile Food Association (PMFA) is to provide a strong voice and shared resources to support Philadelphia's many food truck and food cart operators, while eliminating unnecessary barriers to entry and operations.  The association works to create a more conducive atmosphere for the growth of the mobile food service sector by promoting progressive changes in legislation, vending locations, licensing and zoning, as well as improving access to sustainable and communal sourcing.  PMFA is also committed to developing alternative eating spaces throughout Philadelphia on underutilized private and public spaces in an effort to beautify the city while also providing increased food choices to the public.